Thu

Thu

Fri

Fri

Sat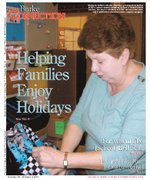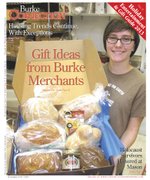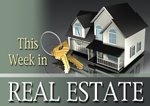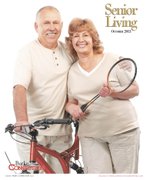 More Stories
Sales Associate Youssef Zeroual of the Burke/Fairfax Station office was individually recognized for his exceptional industry success during the month of October, as announced by Bruce L. Green, regional vice president of Weichert, Realtors.

The holidays will be a little brighter for shelter pets, thanks to the efforts of Felicia Norman, owner of Walking The Dogs (www.walkingdogsva.com), a local dog walking and pet sitting company. Norman's daughter, Maggie, is pictured above with Delilah, who is looking for her forever home, at the Friends of Homeless Animals (FOHA) in Aldie, Va. Walking The Dogs joined forces with the National Association of Professional Pet Sitters for the third annual "Presents 4 Pets" campaign. Norman raised more than $4,000 in donations and products for the benefit of FOHA during National Animal Shelter Appreciation week, Nov. 3-9.

Roger Brown, a Navy veteran, ended up homeless when he lost his job. After sleeping on cots at shelters, "couch surfing," and often spending the night on the street, Brown found his way to Pathway Homes, a non-profit organization that provides housing and support services to over 400 adults with mental illness throughout Fairfax County.

Bulldogs receiver Burns thrives in wildcat role.
Westfield will face Lake Braddock in the 6A North semifinals.
Lake Braddock boys finish second, girls third.
West Springfield senior Caroline Alcorta set a meet record with a time of 17:13.