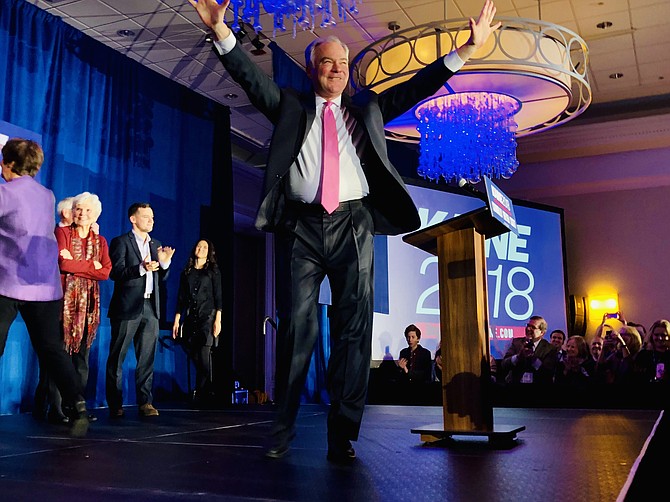 U.S. Sen. Tim Kaine said it was no accident that Election Day coincided with Diwali, the Hindu festival of lights. "Diwali is the celebration of good over evil, the celebration of light over darkness, the celebration of understanding over ignorance. That's what today is. That's what we're starting today."
Stories this photo appears in:

Region once had its own brand of Republicanism; now that seems almost extinct.
The loss of two-term incumbent U.S. Rep. Barbara Comstock (D-10) means Republicans are down to one lone elected official in Northern Virginia, Del. Tim Hugo (R-40). The blue wave that started last year unseating Republicans like Del. Jim LeMunyon (R-67) and Del. Bob Marshall (R-13) continued this year, when state Sen. Jennifer Wexton (D-10) was able to flip a seat that had been in Republican hands since a young military lawyer named Frank Wolf beat incumbent Democrat Joe Fisher back in 1980.